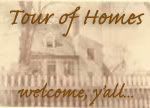 Well I didn't wanna do it! I REALLY didn't. So for truth in advertising -- ya got the untouched (kinda) version of my house. It's NOT perfect not by a strech - BUT you can see the floor and the sink is shiny.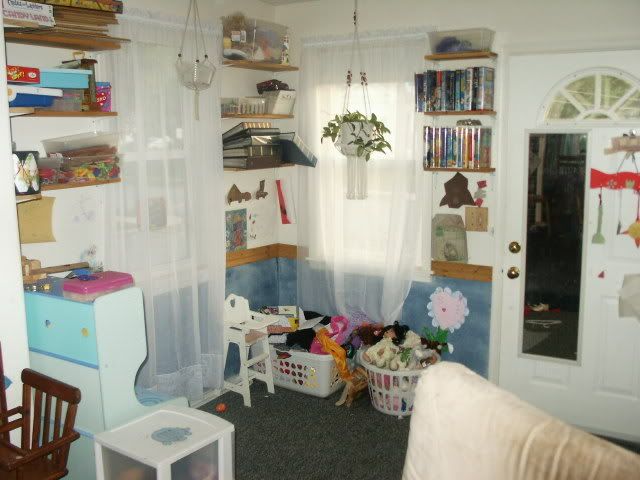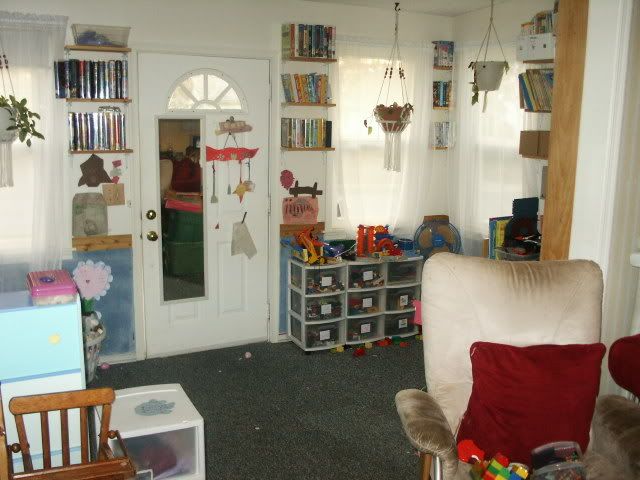 Our playroom - DH built those shelves so I can put the toys in buckets and away from little fingers - unfortunately the little fingers are taller now and know how to use chairs!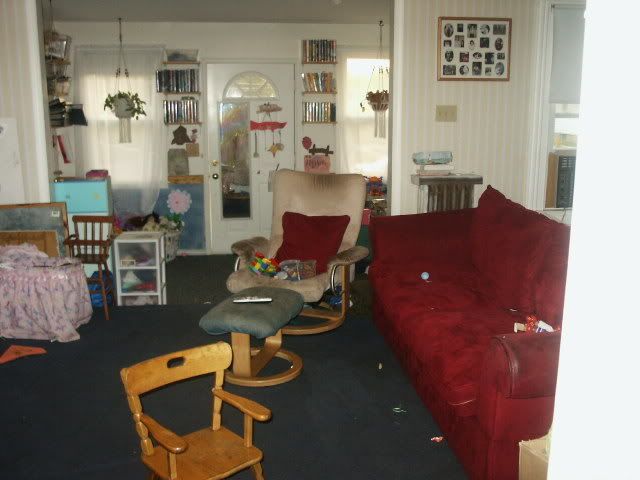 The living room - we have to paint over the yellow walls - and we'll eventually take up the carpet - but the kids are still in the spilling stage.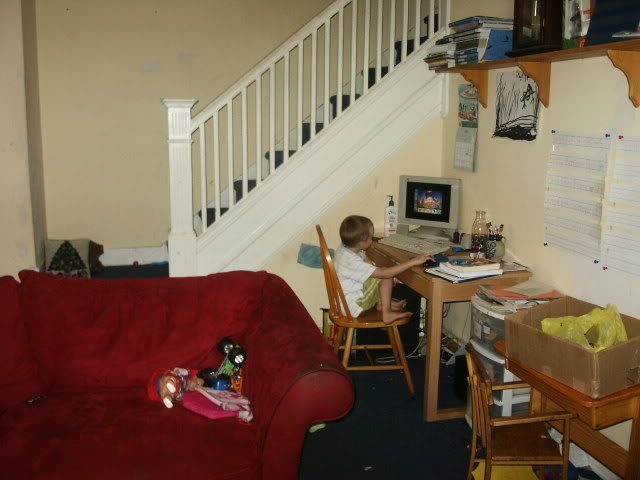 Little man at the computer - above him is my shelf of official curriculum
Our kitchen. Our dining room is just off this - but it looks like a BOMB went off in there! ;-)