What I did While Ernesto messed with my weekend
(or what I did to keep for duct taping my kids to the ceiling.)
I LOVE to have my kids stuck in the house and squirrelly because of the weather. Really I do. (and if you buy that I have a bridge to sell ya).
Before the rain came, in the interest of telling the truth, I am prepared to submit the fooling photos... My poor garden has been SORELY neglected.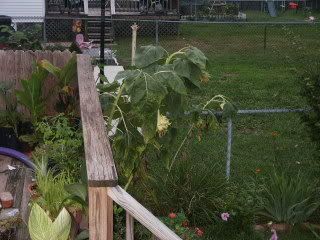 My poor sunflower (which are now on the ground, the rain saturated soil could not hold their weight up)
My greenhouse is at a standstill is a SEA of grass (there used to be lovely broccoli lettuce and zukes here!)
On the PLUS side!!! I found 3 of these little guys! My nephew (the Rockhound, who has decided to become a lepidopterist) will be over the moon!
Incase you don't know - those are monarch caterpillars munching on my milkweed.
And this is what Thing 1 built! A cooler to hold their snacks.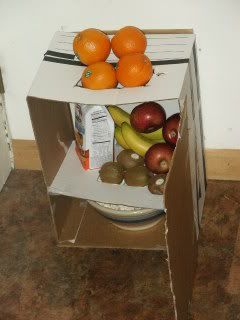 And then there was the trip we took last night to the Christian bookstore. My DH bought himself a Bible! I am so proud. It's a cool
Archaeological Study Bible .

I have a few more thoughts -- I can't keep them straight though. I will gather and post again later tonight.